Dark Horse Investment Holdings Limited (伯樂創建投資) is headquartered in Hong Kong. The group is made up of sophisticated and accredited investors, who are former and current CEOs, serial entrepreneurs, investment bankers, active private equity investors and business consultants.
Dominic is the Founder and CEO of Decisive Consulting Limited (business consulting), and a member of the vetting and membership committee of Hong Kong Business Angels Network.
Previously, Dominic has been involved in many hi-tech startups including Englishtown (English language e-learning provider), Cedar Audio UK (Digital Signal Processing equipment), SpikeCyberWorks (web-solution provider), Portable Innovation (PDA OEM design company) and oCen Communication (VoIP, communication portal). He was formally a consultant at McKinsey & Company where he advised clients on strategic, operational and organization issues. He was also the co-CEO of a-connect (Asia), a consulting staffing firm linking independent professional to global leading corporation.
Dominic holds a B.A. in Electrical and Information Science, and a Ph.D. in Digital Signal Processing, both from University of Cambridge, UK, where he was a Croucher Foundation Scholar. Dominic is fluent in English, Mandarin, and Cantonese, he speaks basic French and Japanese.
Mr. Chen is Managing Partner of Clearbridge Accelerator (CBA), a technology incubator and VC firm based in Singapore with co-funding support by Singapore's government's National Research Foundation (NRF) under the Technology Incubator Scheme (TIS) to help nurture and develop high-technology start-ups. CBA also partners with SPRING Singapore under their Biomedical Sciences Accelerator (BSA) programme to manage a VC fund for medical technology start-up companies.
Prior to this, Mr. Chen worked at Pacific Century CyberWorks Limited (PCCW), the incumbent and leading telecommunications company in Hong Kong. Mr. Chen is a member of the pioneering team at PCCW and was the President of CyberWorks Ventures, the Venture Capital and direct investment arm of PCCW. Mr. Chen was also the youngest member of PCCW's Mergers & Acquisitions executive committee, and was responsible for much of PCCW's strategic expansion and many of its successful acquisitions and investments.
Mr. Chen has more than 15 years of entrepreneurship experience with start-ups, being the co-founder of 2 start-up companies, and where both companies were successfully exited.
Mr. Chen is also the recipient of the prestigious Sword of Honour for graduating top in his officer cadet course with the Singapore Armed Forces.
Mr. Chen holds a Master's degree in Manufacturing Engineering and Business Studies, Master of Arts degree and a Bachelor degree in Manufacturing Engineering Tripos (MET) from University of Cambridge, UK.
Mr. Lam is the Founder and Managing Director of Elpine Technologies Limited. He is also the Co-Founder and Director of she communications limited (she.com).
Prior to founding Elpine and she.com, Mr. Lam worked for AsiaTech Ventures Limited in Hong Kong, a VC firm that managed the Java Fund and the HKSAR Applied Research Fund. Before recruited by AsiaTech, Mr. Lam worked at Hongkong Telecom IMS division. He was involved in the launching of the first interactive TV service in the world, iTV, and was also responsible for applying for the PayTV license for IMS's VOD (Video on Demand) service.
Before returning to Hong Kong, Mr. Lam worked for Computer Associates International at its headquarter as an Internet Consultant, during this period, he wrote a weekly technology column for the Hong Kong Economic Journal.
Mr. Lam has been investing in the US markets for over 20 years. He has also invested in several private early-stage companies, including an angel investment in Slim Devices, a leading music streaming network-based devices company, that was acquired by Logitech International in late 2006.
Mr. Lam holds a B.A. in Economics from Brown University and an EMBA from the Kellogg School of Management of Northwestern University and Hong Kong University of Science and Technology.
Kelly is the Founder and Director of Arena Corporation. He is also the Co-Founder and advisory of Angkor Capital, a hedge fund specialized in multi-strategy investment in Cambodia.
Kelly has substantial experience in investing startups of online retail, online-travelling, e-commerce payment and F & B chains.
Prior to founding Arena, Kelly worked for Pacific Century Matrix (a Joint-Venture between Daimyler Chrysler Aerospace and PCCW) that focus on Satellite Communication.
Before returning to Hong Kong, Kelly worked for United Parcel Services (UPS) as a logistic engineer.
Kelly holds a Bachelor of Science degree in Industrial and Systerm Engineer from University of Southern California, USA.
Daniel Poon is the founder of Cap Asia which focuses on value investment opportunities in Asia. Previously, he was a Managing Director of TPG Capital with overall responsibility for the financial institutions practice in Asia. He has invested over US$1 billion in various investments including BankThai (Thailand), Bank TPN (Indonesia), Korea First Bank (South Korea), Shenzhen Development Bank (China) and Taishin Financial Holding (Taiwan). He was previously a director of BankThai and Taishin International Bank. He is currently a member of the Finance Committee of the Hong Kong Red Cross. Prior to joining TPG in 1998, Mr. Poon was in the Mergers and Acquisitions Group of Salomon Brothers Inc in New York. Mr. Poon received a B.S. in Economics from the Wharton School and a B.A. in Mathematics from the College of Arts and Sciences of the University of Pennsylvania and an EMBA from the Kellogg School of Management of Northwestern University and Hong Kong University of Science and Technology.
The Group expects to invest USD$50,000-$1,000,000 in each company that passed the screening criteria and the due diligence process conducted by the group's members. The Group typically co-invests with other venture funds in companies that are raising US$1-5M with a valuation of US$2M-10M.
The Group's investment focuses on disruptive and platform technologies in the telecom, IT, Education and environmental industries in Asia.
Executive summaries submitted online by potential start-ups are evaluated by the Screening Committee of the Group. Shortlisted proposals will present their business plans to the Screening Committee. If a sufficient interest is apparent among the members of the Screening Committee, successful companies shall be subjected to a due diligence process that usually takes 6-12 weeks. This process includes personal interviews, product study, market analysis, and chief operations.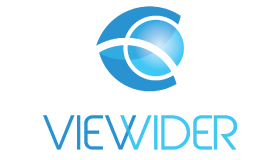 Viewider is an e-commerce analytic platform with the aim of optimizing online merchant pricing or cross-selling business performance.
Viewider also is the 2016 ICT award Big Data stream Gold winner.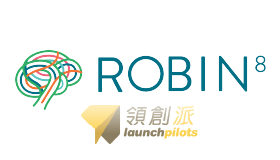 Robin8, the social content marketing platform that's powered by big data and AI, has acquired LaunchPilots in September 2017.
Clearbridge Accelerator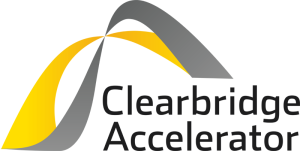 Clearbridge Accelerator is a Singapore National Research Foundation (NRF) backed technology commercialiser and incubator that aims to translate core technologies from the laboratory into commercial innovative products that will result in sustainable and lasting enterprises. Our investment focus areas are in biomedical devices, advanced materials and computational algorithms. Clearbridge Accelerator is also a SPRING Singapore co-funded Biomedical Sciences Accelerator (BSA).
Xcelerate

Founded in 2007, Xcelerate Ltd ("X") is a Shanghai based investment firm focused on seed and early stage, typically preinstitutionally funded, fast growth ventures. We provide Mentor Capital, probably the most valuable form of capital to entrepreneurs today. X is funded, owned and led by a band of active Angel investors – successful entrepreneurs, retired corporate executives and bankers, and partner level private equity professionals – who use X as the platform to systematically channel their passions to help entrepreneurs, and to source, evaluate, invest and build portfolio of exciting businesses.
Hong Kong Address:
4A North Point Industrial Building
499 King's Road
North Point, Hong Kong
Telephone:
+852.2860.0985
Fax:
+852.2528.3266